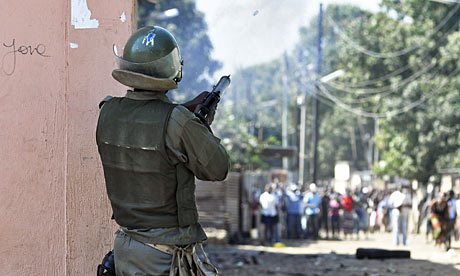 After a peaceful night, with some gun shooting far from our place, the city wake up this morning for its 2nd day of riots and social unrest. Everything is closed, and people are starting looking for food.
The TV News show more confronts in different areas of the city, with the army shooting to dispers people.
This morning we found 2 bakeries open and hundreds of people trying to buy bread.
I was able to get into a closed stored to buy some milk, eggs and bread, just in case this will be extended for more days.
To those who have contacted us, showing their love, thank you so much for your prayers and support.
We are safe, thank God.
The Guardian
Reuters
AllAfrica.com
CBC News